Invited Speakers
Prof. Aristides D. Zdetsis
Head Molecular Engineering Laboratory
Division of Theoretical and Mathematical Physics,Astronomy and Astrophysics.
Department of Physics, University of Patras
26500, Patra, Greece
---
Speech Title:
Topological edge/end states in narrow and wider armchair graphene nanoribbons: New and Novel Effects.
Abstract: It is illustrated that in atomically precise armchair graphene nanoribbons (AGNRs) of finite length L, synthesized using molecular precursors, n pairs (occupied/unoccupied) of topological end-states can develop, comprising their frontier molecular orbitals (MOs), which are localized at their zigzag ends. These states appear at critical length(s) Lc at which a metal-insulator-like transition takes place, associated with a peak in the density of states (DOS) at the fermi level Ef, and a rather abrupt change in conductivity and energy gap. As a result, we can have various types of "bulk" and "surface" gaps. The number n of the pairs of topological states depends on the width W of the AGNRs, measured by the number of end zigzag rings Z (W=2Z=1) where Z, depending on the AGNRs' type, is given by Z= 3n, 3n±1 n=1, 2, 3, … Thus, wider AGNRs (n>1) are expected to have a larger number of end-states. However, the corresponding "transitions" are not expected to be so abrupt as for the thinnest n=1, W=5 AGNRs, due to quantum confinement. Yet, surprisingly enough, we have recently found that in wider n=2 AGNRs (W=13, 15) at large enough lengths, abrupt (and intense) jumps in conductivity and band gaps can be developed, due to (mainly) MO interactions of the multiple end-states localized in the same region around the zigzag ends. As a result, (constructive) quantum interference effects can result (CQI) with profound possibilities for applications related with transport (conductivity) and electronic properties (bandgap) functionalization in nanoelectronics and nanoscience.

Keywords: Atomically precise AGNRs, Topological end/edge states, Energy gaps of AGNRs, Quantum Interference.
---
Prof. Tokeer Ahmad
Department of Chemistry,
Nodal Officer & Deputy Professor In-Charge (Central Instrumentation Facility),
New Delhi 110025, India
---
Speech Title:
Designing Nanostructures for Heterogeneous Catalysis
Abstract: Multifunctional nanostructures find the possibility for their applications in water splitting processes for hydrogen generation as a renewable source of green energy. The studies of some multifunctional nanoparticles by chemical synthesis reveal the formation of monophasic nanostructures with fairly uniform distribution of nearly spherical particles, high specific surface area and visible optical band gap. Photocatalytic generation of hydrogen in water splitting process by using as-prepared nanoparticles has also been studied under the visible light irradiations which showed a significant H2 evolution reaction rate. The development of nanostructured catalysts has also been preferred to carry out the heterogeneous catalytic organic transformations because of greater number of surface-active sites for catalytic processes, high catalyst recovery rate, especially their environment friendly nature and their ease of synthesis. Besides the advances in nanocatalysis, certain challenges including not well-defined morphologies due to loss of control over it and loss of catalytic activity during operation need to be addressed. Herein, we discuss some nanocatalysts for certain organic transformation reactions with enhanced activity as well as in water splitting reactions for hydrogen production.
---
Prof. M A Shah
Head, P G Department of Physics
Laboratory for Multifunctional Nanomaterials (LMN),
P.G Department of Physics
National Institute of Technology Srinagar (NIT Srinagar)
Hazratbal, Srinagar-190006 (Jammu & Kashmir)- India
---
Speech Title:
From Materials to Molecules- A Humble journey in Materials science
---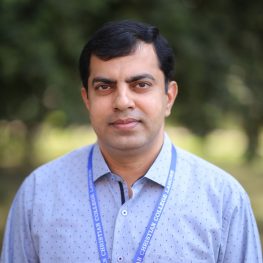 Dr. Muhammad Akhyar Farrukh
Forman Christian College (A Chartered University), Lahore
Pakistan
---
Speech Title:
Chemical and green synthesis of metal oxides doped graphene oxide and reduced graphene oxide nanocomposites for their chemical and biomedical applications
---
Prof. Tseung-Yuen Tseng
Lifetime Chair Professor
Institute of Electronics
National Yang Ming Chiao Tung University
---
Speech Title:
Porous 3D Cross-Linked Graphene for Supercapacitor Application
Abstract: A simple, eco-friendly, cost-effective heteroatoms (nitrogen, phosphorus, and fluorine) co-doped graphene oxide (NPFG) is synthesized by hydrothermal functionalization and freeze-drying approach. The effect of different heteroatoms doping on the energy storage performance of synthesized reduced graphene oxide is investigated extensively. This study demonstrates that the nitrogen, phosphorous, and fluorine co-doped graphene (NPFG-0.3) synthesized with the optimum amount of pentafluoropyridine and phytic acid (PA) exhibits a notably enhanced specific capacitance (319 Fg-1 at 0.5 Ag-1), good rate capability, short relaxation time constant (τ = 28.4 ms), and higher diffusion coefficient of electrolytic cations (Dk+ = 8.8261×10-9 cm2 s–1) in 6 M KOH aqueous electrolyte. A symmetric coin cell supercapacitor device fabricated using NPFG-0.3 as the anode and cathode material with 6 M KOH aqueous electrolyte exhibit maximum specific energy of 38 W h kg-1, the maximum specific power of 716 W kg-1, and ~88.2% capacitance retention after 10000 cycles.

Keywords: doped graphene, supercapacitor, electrode, electrochemical properties
---
Dr. Josef Jampílek
Professor
Department of Analytical Chemistry, Faculty of Natural Sciences, Comenius University in Bratislava, Slovakia;
Department of Chemical Biology, Faculty of Science, Palacky University Olomouc, Czech Republic
---
Speech Title:
Selected Biological Applications of Graphene-Based Nanomaterials
Abstract: Graphene is a relatively new material, which is characterized by unique properties, which predetermine its wide use, both in technical fields and in biomedical applications. It is very easy to functionalize and modify, and so a number of so-called graphene-based nanomaterials are prepared from graphene, which have also found widespread use in various economic areas, including industry, agriculture, and medicine. While the technical fields accept all these modifications and, immediately, try to use them for even better materials for various sensors, optoelectronics, or as battery components, there is still a big question over biological applications. Although graphene-based materials are also extensively investigated for various biological applications, such as their own biological effects, use as nanocarriers of bioactive agents, in photodynamic, photothermal therapy, or as scaffolds in tissue engineering, the results are embarrassing and ambiguous. Definitely, graphene-based nanomaterials have an excellent ability to kill cells, regardless of whether they are plant, animal/human tissues, or microorganisms, and are characterized by a large area allowing good-drug or agrochemical loading. On the other hand, safe limits for the concentration of graphene and derived materials for any cells are not clearly established. In this brief up-to-date overview, attention is paid to recent applications of graphene-based nanomaterials, i.e., graphene, graphene quantum dots, graphene oxide, graphene oxide quantum dots, and reduced graphene oxide. These materials and their various modifications and combinations with other compounds are discussed, regarding their biomedical and agro-ecological applications.
---
Dr. Filippo Giubileo
Senior Researcher
Institute for Superconductors, Innovative Materials and Devices (SPIN)
Italian National Research Council (CNR)
Italy
---
Speech Title:
---
List of speakers will be updated soon...